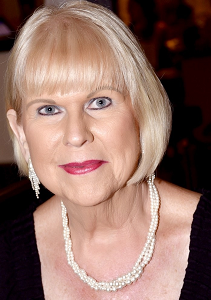 Dodie White - Chair
Dodie is currently the Controller for Cone & Graham, Inc. in Tampa – a road and bridge building contractor.  She has worked in the construction industry since 1990.  Dodie is an honor graduate from Saint Leo University where she majored in Business.  She is proud to have been born and raised in Plant City and is happy to still call this her home.  She loves Plant City and is excited to serve on the United Food Bank Board where she hopes she can help to make a positive impact in her community.
Dodie is not a stranger to community service – she considers it the 'right thing to do.'  She loves the Arts (Visual and Performing), and she served on the Board of Managers for Plant City Entertainment, Inc. from 1989 – 2017.  In addition, she holds positions on the Arts Council of Plant City Board, Plant City Photo Archives and History Center Advisory Board, City of Plant City Library Board, Plant City Christmas Parade, Inc. Board (Current President), Veteran's Monument Park Committee, Florida Strawberry Festival Ambassador Co-Captain, Neighborhood Village Co-Captain, and Queen's Exhibit Co-Captain.  In prior years, Dodie has served on the boards of the Business and Professional Women's Club, American Business Women, Junior Woman's Club, Lioness Club, and the American Cancer Society.  She has attended the First United Methodist Church of Plant City for many years and has served in the past on the Board of Trustees.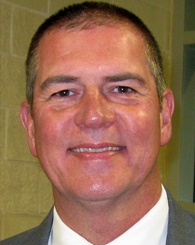 Bill McDaniel - Vice Chair
Bill McDaniel has served in various capacities with the City of Plant City since 1985. Starting his municipal government career as a police officer, Bill rose through the ranks and was appointed Chief of Police in December 1996, a position he held until November 2012. In January 2013, Bill was appointed as Assistant City Manager and in January 2018 was appointed City Manger for the City of Plant City, and continues to serve in that role. Bill has served on numerous committees and boards over the last 30-plus years, including the Plant City Public Safety Employees' Pension Board, and East Hillsborough Law Enforcement Appreciation Association. In his spare time, Bill enjoys motorcycle riding and photography.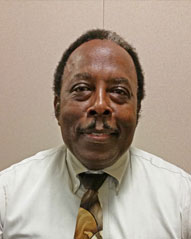 William Thomas Sr.- Immediate Past Chair
William (Bill) Thomas graduated from Plant City Marshall High School in 1967.  After attending Bethune-Cookman University he served in the U.S. Army with tours in Vietnam, Panama, US, and Europe retiring as Commissioned Warrant Officer 4 (rank of Major) and Chief of Latent Print Division for US Army Criminal Investigation Laboratory.  A Certified Forensic Scientist specializing in latent prints, and post mortem identification with Bachelor degrees (Criminology & Psychology) from St. Leo University, graduate of FBI Academy Latent Print Examiners, Army Personnel Management for Executives and FSU Certified Public Manager.
He is active in the Plant City community, serving on Board of Directors for the Improvement League of Plant City, Bealsville Incorporated, and Plant City Photo Archives & History Center Advisory Council and Board of Directors and volunteer instructor for the Plant City Youth Forensic Science Club (2014 -current).  Prior community service includes serving as the Improvement League President (1995- 2002), President, Kiwanis Breakfast Club (1997), Board of Directors, Plant City Chamber of Commerce, Co-Chair Hillsborough County School Board Capacity Council (Strawberry Crest H.S.), President Plant City Eagles Youth Football & Cheerleading Program (2004-2014), Lakeside Station/Brownfield Clean-Up, Liaison Project Manager, Eagles Youth Sports Complex and MLK Multi-Purpose Building in Plant City.
Prior work with Hillsborough County Sheriff's Office, and Mississippi Crime Laboratory as the Forensic Latent Print Chief.  Currently serves as Identification Administrator for the Polk County Sheriff's Office, member of Law Enforcement and Forensic organizations (National & International), featured as an expert analysis on Crime TV's "Forensic Files" and in various Forensic Science Publications.  Bill and his wife Gwen (47 years) returned to Plant City after serving 24 years in the Army (1993).  They have two sons, William and Chad, three grandchildren and two great grandchildren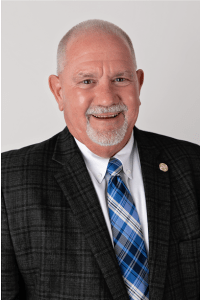 Dean Pfeffer- Secretary
I have been blessed to serve here at  Hope since June 1996, and named Sr. Pastor, November 2009. Previously served as Associate Pastor, Faith Lutheran Church, Sebring, Florida 1994-1996. Graduate of Long Island University 1981 with Bachelor in Political Science, 1982 – Master of Public Administration, 1994- Master of Divinity- Concordia Seminary, St. Louis, Mo. Completed Pastoral Leadership Institute in 2006 with credits towards Doctorate of Ministry. Served as member of the Board of Directors, Florida Georgia District, Lutheran Church Missouri Synod (June 2000-2009).  Serve as Circuit Visitor, Winter Haven Circuit Florida Georgia District 2012- Present; Member Board of Directors, United Food Bank of Plant City 2010 – Present (currently serve as Vice- Chairman); Member Board of Directors Plant City YMCA 2014- Present- Member Plant City Daybreak Rotary since 2013. Served mission trips to Bishkek, Kyrgyzstan and India.
Prior to ministry Dean served as Assistant to the late Rep. Norman F. Lent (4th CD, New York) and late State Senator John D. Caemmerer (NY). Also served as domestic relocation administrator Grumman Aerospace Corporation, Bethpage, New York and Southeast Administrator, Grumman Aerospace- Huntsville, Alabama.
Born and Raised in Westbury, New York, Married April 1983 Elizabeth (Liz) blessed with 3 children, and 3 amazing grandchildren (just ask me about them)!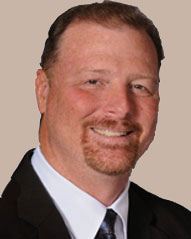 Dan Raulerson - Treasurer
Dan is the owner of Raulerson, Castillo & Company, CPA's and Consultants, a certified public accounting and consulting firm focused on tax planning and strategic planning for medium and small business clients in the central Florida area.
Dan has been recognized as one of the Jaycees Outstanding Young Men of America and a Who's Who of Executives and Professionals. He also received the Outstanding Discussion Leader Award for his seminar presentations to the Florida Institute of Certified Public Accountants.
Dan has served as Mayor and City Commissioner for Plant City and a State Representative in the Florida House of Representatives. He is a past Chairman of the Plant City Chamber of Commerce and serves on various bank, charity, and business boards of directors.
Dan and his wife, Shirley, have two children, Jaclyn and Alek and make their home in Plant City.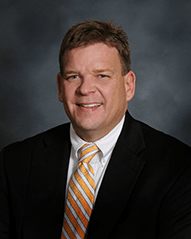 Matthew Buzza
Matt Buzza joined the United Food Bank Board of Directors in 2011. He is active in the Plant City community, serving as an Appointed Commissioner for the Hillsborough County Planning Commission, as a Director for the Plant City Chamber of Commerce (2008 to current), its Chairman in 2012, and a Director of the Plant City Rotary Club. Prior community service includes serving on the Plant City Planning and Zoning Board (2002 to 2014), Plant City Family YMCA (1998-2004) as Director, United Way East Hillsborough (1999-2002) as Director, Kiwanis Club of Plant City (1998-2010) as member and President in 2004, South Florida Baptist Hospital Diamond and Denim Committee (2001-2007) as Director, Florida Strawberry Festival (1999-2010) as Volunteer, East Hillsborough Law Enforcement Assoc.(1999-2002) as Director, and Outstanding Citizen of the Year Committee (2002-2009).
Mr. Buzza graduated from Plant City High School in 1985. He earned a BBA in Business Management (1989) and a BBA in Accounting (1991), both from the University of North Florida at Jacksonville. He has been active in the banking industry for over twenty years, graduating from the Florida School of Banking at UF, Gainesville (2003), the Stonier National Graduate School of Banking at University of Pennsylvania, Philadelphia (2008), the Graduate Commercial Lending School at Southern Methodist University, Dallas, and is Senior Vice President at Hillsboro Bank in Plant City. He has been married to Mary since 1995 and they have two daughters, Emily and Erin.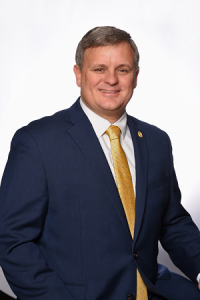 Stacy White
Stacy White was elected to the County Commission in 2014. In 2015, he was elected by the Board to serve in the leadership position of Board Chaplain. In 2016, the Board of County Commissioners elected him to be the Chairman. For the last five terms of the Board, he has been elected to serve as the Board Chaplain to the Board of County Commissioners.
As part of his duties as a County Commissioner, he serves on:
- Agency on Bay Management - Aviation Authority - Hillsborough River Interlocal Planning Board - Chair - Tampa Bay Estuary Program Policy Board - Vice Chair - Transportation Planning Organization (MPO) - Alternate From 2010-2014, Stacy served on the Hillsborough County School Board, which is the eighth largest school district in the nation with an annual budget of nearly $3 billion and a student population totaling nearly 200,000 students. Stacy White is a fifth generation native of Hillsborough County who lives in Valrico with his wife of 25 years and their three children. After graduating from East Bay High School, he earned a Doctor of Pharmacy degree from the University of Florida and has practiced pharmacy more than 20 years. In addition to being a practicing pharmacist, he serves as a Clinical Assistant Professor of Pharmacy with the University of Florida, where he educates pharmacy students during their internships. In 2006, the university recognized his outstanding work in this capacity by naming him Roche Preceptor of the Year in an Outpatient Setting. Stacy and his family attend New Hope United Methodist Church in Brandon. He and his wife stay busy with their high school and college aged children as well as a host of community activities. In their free time, Stacy and his family enjoy boating, fishing, and Florida Gators athletics.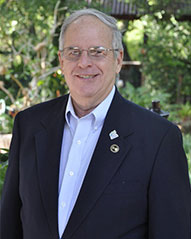 George Banning
George was born and raised in Upper Arlington, Ohio. After graduating from Upper Arlington High School and Michigan State University, George served in the U.S. Air Force as the Commander of the 14th Field Training Detachment. From 1968 until 1992, George was in Real Estate Development. First with Banning and Pickett Corporation and then G.W. Banning Associates, which eventually became WendCoast Management Company. Currently, semi-retired, George owns and operates Wendy's Restaurants in Lakeland and Bartow, Florida. George has been active in Rotary International, first in Dublin-Worthington Rotary Club as President in Dublin, Ohio. Then a member of the Dr. Phillips Rotary Club or Orlando, FL, and then the Plant City Daybreak Rotary Club in Plant City, FL. George is a Past District Governor of District 6890 (West Central Florida District). His awards include the Meritorious Award for Service to the Rotary Foundation and the Service Above Self award from Rotary International, both are the highest awards presented by the Rotary.
In addition to being a Rotarian, George has been President of the Worthington, Ohio Chamber of Commerce, a member of the Metropolitan YMCA of Central Ohio, a member of the Worthington, Ohio Board of education, the Executive Committee of the Central Ohio Board of Realtors.
In 1994, George and his wife, Cassandra, moved to Plant City, FL. Since moving here, George and Cassandra have been involved with the Plant City Garden Club, the Plant City Veteran's Memorial Park, and the United Food Bank of Plant City.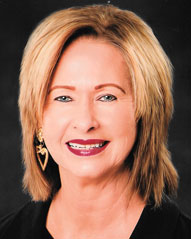 Marsha Passmore
Marsha Passmore has always lived in Plant City, and she is very proud of her hometown!  She has been very involved in her community for many years, and will quickly tell you that it has been time well spent. 
Some of Marsha's involvements in Plant City include Unity in the Community (Chairman of the Board for 3 years), Past President and Board member of the United Food Bank, serves on the City of Plant City's Historic Resources Board, a member of the East Hillsborough Law Enforcement Association, Vice-President of the Robert W Willaford Train Museum Board, a member of the Plant City Chamber of Commerce, Co-Chairman of the Strawberry Festival Queen Exhibit, Strawberry Festival Ambassador, SF Neighborhood Village, Plant City Photo Archives Trustee, Plant City Christmas Parade, President of the Arts Council of Plant City, a member of the South Florida Baptist Hospital's Diamonds & Denim committee, Bruton Memorial Library Foundation, First United Methodist Church, to name a few.
 Marsha is a retired General Motors Accountant after 22 years of service.  She has a degree in Marketing and Human Resource Management from Saint Leo College, now a University, and General Motors School of Accounting.
A couple of Marsha's crowning moments include serving Plant City for six years as a City Commissioner, and in 2011 she was selected by her peers from the many Civic and Service organizations, as Plant City's Citizen of the Year. Marsha has been married to Billy Passmore for 43 years.With her strong faith in God, she see's everyday as perfect. Some are just more perfect than others!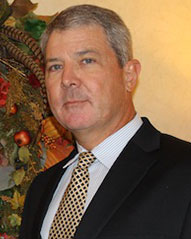 Jon Poppell
Jon was born and raised in Plant City, Florida. After graduating from Florida Southern College with a Bachelor of Science degree he joined his family business, Poppell Insurance where he has worked for 27 years. Jon is a member of the Plant City Rotary Club, associate director for the Plant City Strawberry Festival and is currently the Treasurer for the United Food Bank of Plant City.
Jon enjoys the outdoors especially farming, hunting, ranching and fishing. Jon and his wife, Leslie, have two sons, both pursuing agricultural careers.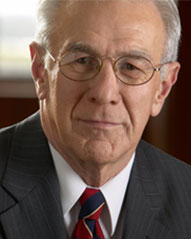 Bruce Rodwell
Bruce is originally from upstate New York.  He started his career in the fruit and vegetable business as a produce buyer and for 14 years was with A&P Food Stores.  Following that Bruce was involved in public relations for the Western New York apple industry.
In 1970 he joined an agricultural marketing firm and relocated to the HudsonValley of New York State where he headed up an apple packing operation for 5 years.  The firm then moved Bruce to Northeast Pennsylvania and he became President of Merchants Produce Company.  In 1996 he was relocated to Plant City to manage a strawberry operation and he retired from that position in 2001.
Bruce has been active in the Plant City community serving on the United Way board, the Chamber of Commerce board, YMCA Board, City of Plant City Planning board, South Florida Baptist Hospital Foundation and the BayCare Health system board in Clearwater. He is a past president of the Walden Lake Community Association board.  Presently he serves on the St. Joseph's Hospital board in Tampa. Bruce is a member of the First United Methodist Church, he is a member of the Elks and Daybreak Rotary Club. In 2009 Bruce was named Plant City's Outstanding Citizen of the Year.  He has been a member of the United Food Bank and Services board since 1998.
Bruce has been married to his wife, Margaret for 37 years. They have 6 children and 11 grandchildren.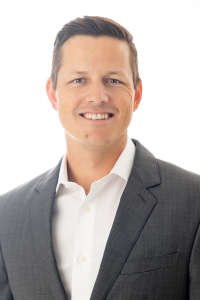 Clay Keel
Clay Keel, Keel Farms President – Clay Keel is a Plant City native and grew up on the family farm just East of Tampa Bay. He received a B.A. from the University of South Florida and an MBA from Saint Leo University. Clay spent six years on active duty with the U.S. Army, deploying twice to Iraq with the 4th Infantry Division where he earned two Bronze Stars. He still serves as an Army Reservist today with over 20 years of service. Clay helped build multiple successful breweries and restaurants in Florida and New York before taking over Keel Farms and Keel and Curley Winery in 2018. Since 2018 Keel Farms has tripled in size and been named a Best Place to Work in Tampa Bay by The Times, a Small Business of the Year finalist by the Tampa Bay Chamber, and a USF Fast 56 Company. Clay is a Certified Cicerone and a Certified Beer Judge by the BJCP. He received the 2022 Plant City Emerging Leader award and serves on the Board of Directors with the Plant City Chamber of Commerce. Clay is married to Carmen Keel and has two daughters.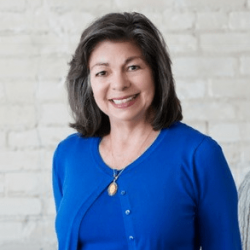 Silvia Dodson
Silvia Dodson – Board Member since 2005
Silvia Azorin Dodson was born in Camaguey, Cuba.  She is the daughter of Maria Josefa (Jossie) de Quesada Azorin and the late E. Antonio Azorin.   Her family escaped from their native country in 1960 after Fidel Castro's revolution brought change to Cuba and with it communism; forcing all private properties to be government owned.  
The Azorin brothers and their families left all their properties and personal belongings and moved to Plant City in 1963.  The brothers Rogelio, Manuel, and Antonio, with the support of local investors and friends, built Florida Brick & Clay Company; manufacturers of quality clay pavers and pool coping products.   A family run business, Silvia began working with the company in many capacities but eventually was the Customer Service Manager.
Silvia graduated from Plant City High School and Polk Community College.   She was the 1968 Florida Strawberry Festival Queen and Miss Polk Community College in 1970.
She is married to Plant City Commissioner Bill Dodson and they have two children; Brittney and Austin, married to Kelly, and one grandchild, Alder.   Bill and Silvia are active members of St. Clement Catholic Church.
After 57 successful years in the Azorin family business, Florida Brick & Clay Company, Silva retired.  My mission in life is to serve God, family and community to the best of my ability and allow our life experiences to broaden the way.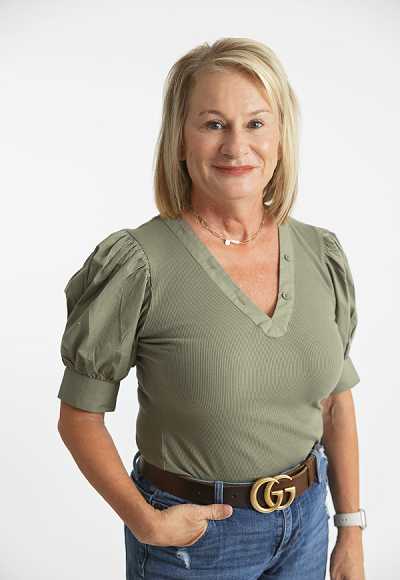 Cathy Jimenez
Cathy Jimenez was born in Maryland and moved to Plant City, Florida when she was eight years old and has lived here ever since. She is a graduate of Plant City High School and attended Hillsborough Community College.
Cathy and her husband Larry, who owns Star Distributions Systems, have been married for 30 years with five children and seven grandchildren.
Together their highest philanthropic priority has always been helping end hunger in our community. Cathy has served on a variety of boards including The Brandon Foundation Board of Directors, The Springs Rainbow Ball Committee, secretary for the Plant City Parade Committee, Unity in the Community serving as secretary and treasurer and involved with the United Food Bank for many years. Cathy is honored to now serve on our board.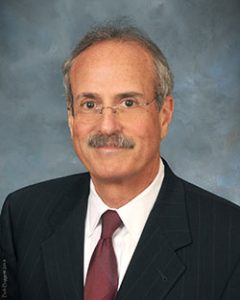 Bruce Sperry
Bruce Sperry joined the United Food Bank Board of Directors in the summer of 2018.  He is the Founder and President of Sperry Law Firm, which was formed as Bruce J. Sperry, P.A. in 1994. Bruce has been practicing in Plant City for 31 years. Prior to opening Sperry Law Firm, Bruce practiced in Plant City with Edwards, White and Galloway, as well as in Jacksonville, Florida for two years and Miami, Florida for five years.
Bruce attended the University of Florida and graduated with honors earning a Bachelor's degree in Science. He then attended the University of Florida Levin College of Law where he was a member of Law Review and graduated with his Juris Doctor degree in 1980.
Bruce is an active member of the Hillsborough County Bar Association and the East Hillsborough County Bar Association.
Bruce also participates in the local community through his membership in the Plant City Daybreak Rotary Club (past president), as well as served over 20 years on the Plant City Historic Resources Board.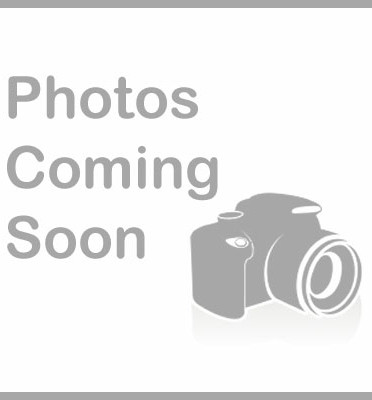 Ryan Whitaker
Ryan was born and raised in Grand Rapids, Michigan. He graduated from Ferris State University with a Bachelors in Facilities Management and an Associates in Architectural Technology. After Graduation he started his career with Pulte Homes serving as a construction superintendent in his hometown, later moving into purchasing in both Grand Rapids, MI and Cleveland, OH. In 2010 Ryan and his family made the move to Plant City, FL to work for Gordon Food Service and haven't looked back since. After serving several roles in production, he was promoted to the Director of Warehouse for the Plant City Warehouse.
Ryan and his wife Christine have been married for 19 years and have two children; Brayden (16) and Landen (14). They have lived in the Plant City area since they moved to Florida in 2010 and are looking forward to actively serving their community.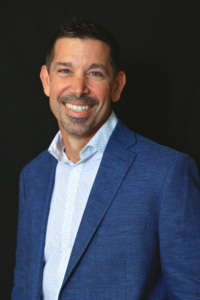 Jeremy Rhodes
A native Floridian and long-term resident of Plant City, Jeremy Rhodes has been deeply involved in his community. Alongside his wife Lisa, he began his entrepreneurial journey with Plant City Handyman before transitioning to the real estate sector with Rhodes Realty Group. A past President of the Plant City Main Street board, Jeremy has served as a Trustee for the First United Methodist Church of Plant City in previous years and also served with UMCOR as a Team Leader in disaster relief programs throughout Florida and the southeast part of the US.
An active ambassador for the Plant City Chamber of Commerce, his commitment to community growth and prosperity is evident. Jeremy and Lisa are parents to six wonderful children and doting grandparents to two incredible grandbabies. Their family-centric values are the bedrock of their business and community contributions.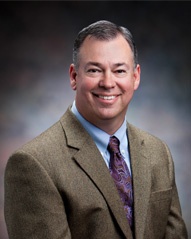 Brian West - (Emeritus)
Brian is a third-generation citizen and life-long resident, of Plant City, FL.  He is a graduate of Plant City High School and Florida Southern College where he earned a Bachelor's Degree in Human Resource Management, with a minor in Finance. 
Brian began his career with Publix Super Markets in 1991, working in the Deli Kitchen – their deli manufacturing facility.  After serving in several different roles in both production and support, he was promoted to the Human Resources Department where he spent almost 10 years as an Associate Relations Specialist.  He is currently the Media and Community Relations Manager covering 17 counties in central and southwest Florida.
Brian has been actively involved in the community for more than 20 years, currently serving as Board Member for the Lakeland Chamber of Commerce, Board Member for the East Hillsborough Law Enforcement Appreciation Association, Executive Board Member for Gerald McCoy's Patricia Diane Foundation, and Associate Director for the Florida Strawberry Festival.  He has also served as Past Zone Chair and President for the Plant City Lions Club, Board Member Emeritus for the United Food Bank of Plant City, Board Member for V.I.S.T.E. (Volunteers in Service to the Elderly), and Past Chair for the Greater Plant City Chamber of Commerce. 
Brian's wife, Jennifer, is the Supervisor of Gifted for Hillsborough County Schools.  They have been married for more than 21 years and have three young children; Elizabeth (15), Elijah (12) and Emory (8) – affectionately described as the smart one, the sweet one and the devil, respectively.  By the way, Emory is free to a mediocre home if anyone is looking?  😉