Empty Bowls Projects- 2nd Saturday in November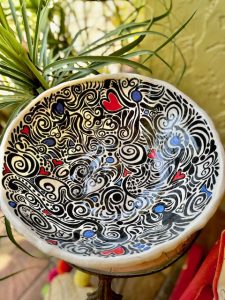 The Empty Bowls Project was started to bring community awareness of local hunger needs. Empty Bowls allows participating artists and groups to create and donate bowls and then serve a simple meal to attendees. Silvia Dodson, UFB Board Member, has chaired this project from its inception. Partnering with our Hillsborough County Public Schools and local home school groups each year, the students create bowls that are display during the event and ticket holders can choose one bowl of their liking to take home with them.
Live music plays throughout the event along with a live auction of local artist bowls to be won by the highest bidder. Each Empty Bowls ticket includes your choice of a variety of delicious soups provided by various local churches and civic organizations. One ticket is good for either one (1) 16 oz soup of choice, or two (2) 8oz soups of choice or a flight with four (4) 4 oz soups of choice, bread, apple, water and your choice of student made clay bowls to take home as a reminder that some bowls in our community are empty. All proceeds benefited the United Food Bank of Plant City.
---
Dates: 2nd Saturday in November, Yearly
November 12th, 2022
November 11th, 2023
November 9th, 2024
Location: Robert W. Willaford Railroad Museum and McCall Park, downtown Plant City.
Time: 10:00am to 1:00pm
Cost: $5/per ticket prior to October 1st, increase to $10 thereafter
Note: Tickets are available at the United Food Bank Office or through an UFB Board Member
---
2022 Local Artist Bowls for Live Auction Starts November 12, 2022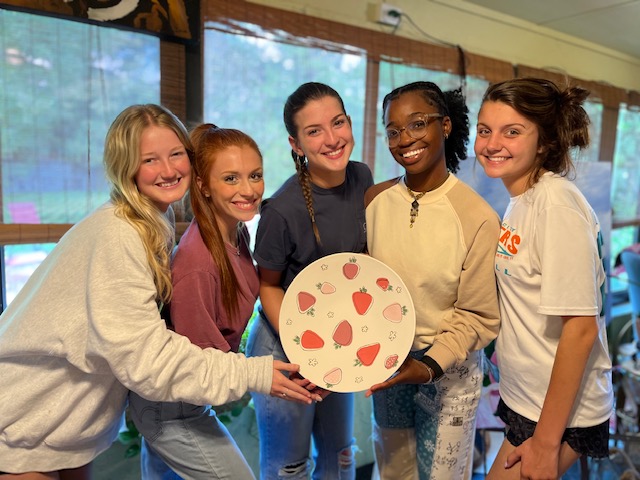 First set of bowls will be auctioned off starting tentatively at 10:30am
Queen and Court Members Bowl – Berry Lovely Bowl
Jossie Azorin – Orchids Bowl
Gerri Baldridge – Blue Flower Bowl
Mar Harrer – Sunflower Bowl
Melissa Hart – Lavander Bowl
Second set of bowls will be auctioned off starting tentatively at 11:30am
LMPC and Court Members – Under the Sea Bowl
Colleen Justin – Amaryllis Bowl
Angie Klein – Blueberries & Bees Bowl
Lesli Platt – Big Berry Bowl
Community Bowl – Filling Hearts Bowl
---
Street Painting Workshop: October 22, 2022
Then put your skills to work to raise awareness for hunger by creating your own design on the sidewalk at the Empty Bowls event on Saturday, November 12, 2022!
Click here for street painting application.
When: October 22, 2022
Time: 9am-Noon
Location: First United Methodist Church (202 W. Reynolds Street, Plant City) for the presentation and then will move to the Robert W. Willaford Railroad Museum (PC Historic Train Depot) 104 S. Palmer Street to practice their designs
Cost: $1 or a can of soup to donate to the United Food Bank
Click Here For Street Painting Application!
Attendance at the workshop is requested to participate in the Empty Bowls Street Painting Show scheduled for Saturday, November 12, 2022. If a student has already participated in a past workshop, then it is not required to attend this one.
---
A Huge Thank You To Our Presenting Sponsor